You're going to love our Salsas!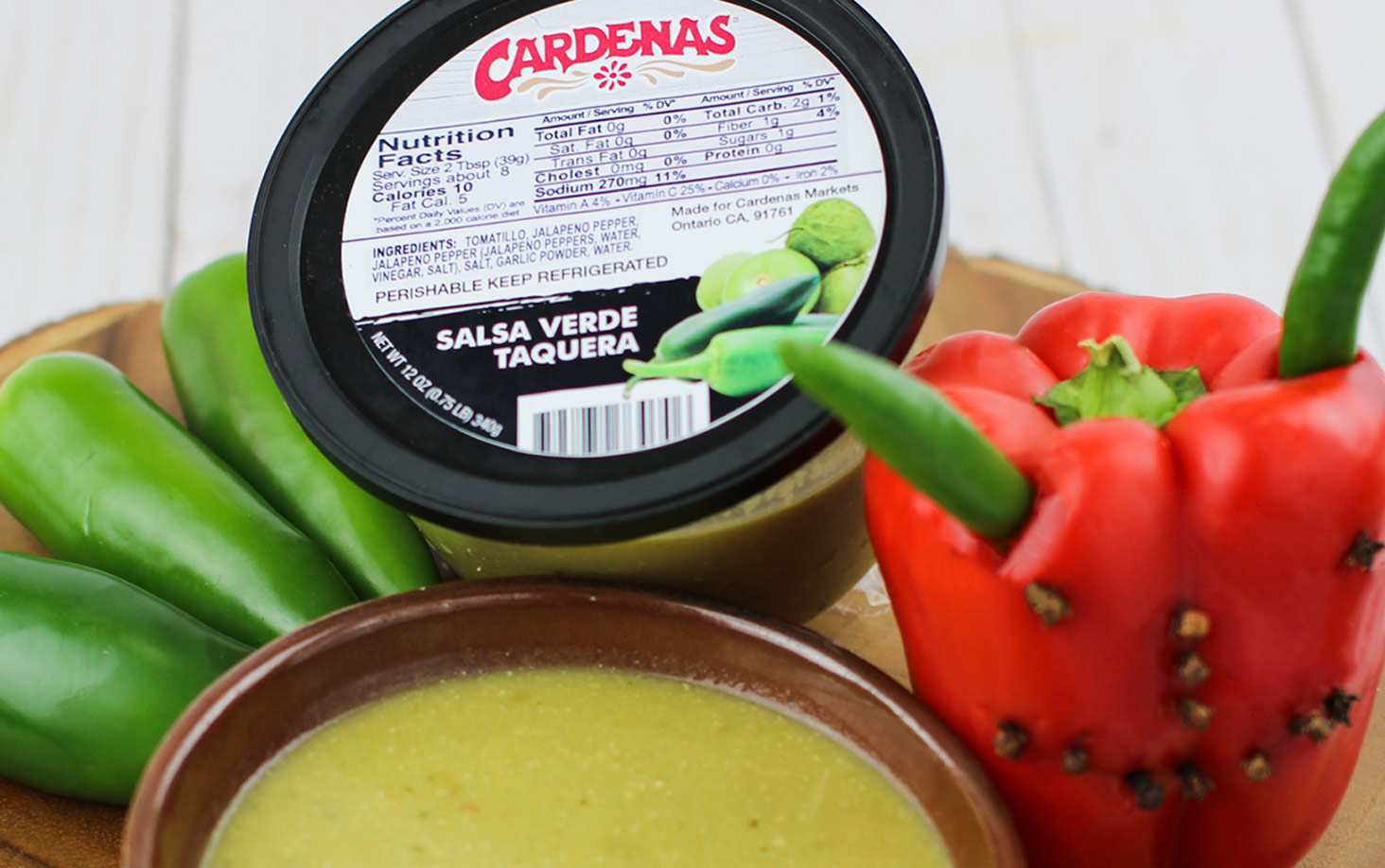 Salsa Taquera (Green) – Salsa Taquera is an essential item for all kinds of foods like tacos, burritos, tortas, you name it. If you are not the spicy lover, this Green Salsa Taquera was made for you because it's mild. You cannot go wrong with this salsa, it adds that perfect level of spice. You can use it on just about any traditional taqueria style foods.
La Madre de Todas las Salsas – This salsa is the "mother" of all salsas because it has a little bit of everything. It has spice, nice texture, great taste and it will not let you down. This is the salsa you bring over to your weekend gatherings because it is made for all with a medium spice level, and with key ingredients that give it the perfect flavor.
Salsa Habanera – Are you a risk taker or like to kick it up a notch when it comes to Salsa? This Salsa was made for you. With the "Fuego" spice level on the label, this Salsa is pure FIRE!!!! You'll really love the taste of the Habanero and pairing it up with your favorite dishes. Have a cold drink nearby… because you're going to need it.
How to Pick Your Fruits & Vegetables
Strawberry – In California strawberry season is from April to June but we carry them all year round. You can tell strawberries are ripe when the redness of the berry reaches all the way to the top.
Watermelon – It takes about 80 to 95 days for a watermelon to be fully grown and they are in season from July through August. Here's how you can pick a great watermelon:
The watermelon should feel very heavy.
Look for the creamy yellow spot because that means its ripe.
Lastly, give it a knock, a ripe one will have a deep hollow sound.
Avocado – Who doesn't love avocados, they are in season for 15 weeks starting late April through August. Pay attention to the color and squeeze the avocado lightly to know if it's almost ready, it should feel firm and not too soft. Look at the stem and peel, if its green under there, then it is good and if its brown then its overripe.
Have you ever tried a jackfruit?
Jackfruit is a healthy option for meat replacement. They're part of the fig and breadfruit species. It is a fruit that grows in tropical areas and it's a great heart-healthy option with all necessary nutrients we all need. Here are some tips on how to pick and cut a jack fruit.
Look for dark spots on the jackfruit. It should smell like juicy fruit gum. Then, get ready to cut but be careful because the inside is super sticky.
First, cover your knife with oil and cover your cutting area with saran wrap and if you'd like wear some gloves.
Then, cut along the middle. Cutting can be tough so don't give up. It takes strength, endurance, and determination to complete. 
Now you are all done with cutting, but it's time to take out the pods and take out the seeds. The seeds can be roasted, and the pods can be used as a meat substitute. You can use it to make a pulled pork style sandwich or use it in any other recipe that requires shredded chicken or pork.
TADA! You are all done. Enjoy.
Bolillos, here's what to do with them!
The perfectly baked bolillo should be crunchy in the outside and soft in the inside. Bolillo is the bread choice in many households because it is used for almost any type of food from traditional to modern dishes, like a tortilla. You can use this bread daily for just anything – breakfast, lunch, or dinner – the possibilities are endless!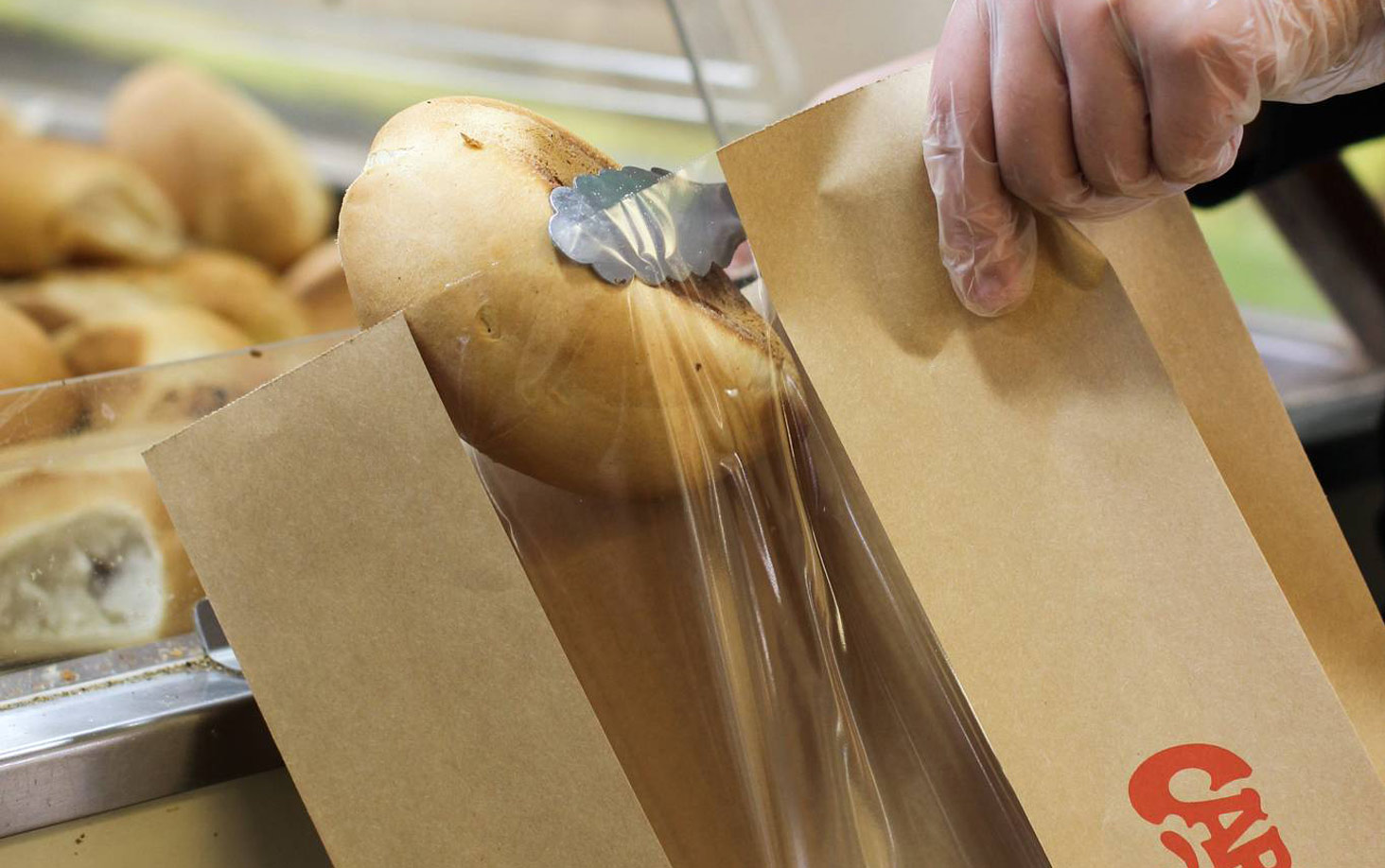 Here are some tips on how to easy use bolillos.
First, visit your local Cardenas Markets to get your freshly made bolillo every day. They're scratch baked and pulled out of the oven every 30 minutes. Freshness is key!
Then you decide, do you want to use it for breakfast, lunch, or dinner. Here are some options to help you decide. 
Breakfast – Don't know what to eat for breakfast or you don't have time to make anything? Here is the simplest way to enjoy your morning coffee, drink it with a warm bolillo. If you want to take it even further, dip your bolillo in your coffee. Now that is your traditional Bolillo con Café.
Lunch – Now here is a quick and easy way to use your bolillo: make a sandwich or like we like to call it a "torta." Simply choose your meat or just add veggies. The most popular "tortas" use meats like carnitas, ham or milanesa along with other ingredients of choice. Here is how you make it – first cut and open you bolillo by making a slit on one side or cut in half. You can toast the bolillo or not, you choose. Then spread some mayonnaise and add your fillings: Choose your preferred meat and cheese, add sliced tomatoes, avocado, and jalapenos and you're all done.
Dinner – Bolillo is the savory bread of choice to pair with your dinner or traditional dishes like mole or birria. You can use your bolillo like a tortilla and eat it with any dish. The variations are what make the bolillo so popular. Bolillos are best eaten the same day when they/re baked but here is how you could re-heat your bolillo for dinner. Make sure you store them in a closed plastic bag, so they do not get hard. Then, when you are ready to use them with your dinner, you can put them in the oven at 350 °F and heat for 5 minutes, or on a comal, toasted a couple minutes. Enjoy your bolillo with dinner this evening!
Impress "La Suegra" with Our Products
"La Suegra" has very high standards and you sure want to live up to that. Pick-up some ready to eat authentic food that will score you some points with her. Follow these simple tips and shopping list below for an authentic meal. You will not disappoint her!
First, head over to your local Cardenas Markets. Then the shopping begins…
Let's get an appetizer that will make your family happy. You can't go wrong withChips and Salsa. Pick up a bag of Tortilla chips from our Tortillería department and your salsa of choice from La Cocina's grab and go section.
Next, you need to get something to drink that will be refreshing. The best beverage we have is our freshly madeAguas Frescas. Also available in our Cocina in a large jug. We have over 10 flavors to choose from, the most popular are Agua de chia con Limon, Horchata and Jamaica.
For the main course and most challenging choice, you will enjoy our authentic carnitas made traditionally out of the cazo. Don't forget your bag of bolillo from bakery, to make those delicious "tortas de carnitas."
Finally, you can't forget the dessert, our delicious Flan, available in the grab and go section in our pastry department. Our flan will be your suegra's favorite. Enjoy!
Here is your Shopping list serving 4 -5 people.
(1) bag of Cárdenas Tortilla Chips
(1) 16 oz container of Salsa of your choice.
(1) 64 oz Agua Fresca Jug
(4) LBS of Carnitas
(1) bag of 10 count of Bolillo or ten (10) bolillos
(1) 8-inch Flan
Homemade Hibiscus Popsicles… YUM!
Growing up, you may have come across your local popsicle vendor on the street or better known in the Hispanic community as "El paletero". The popsicles would come in a wide variety of delicious flavors. Follow these simple tips below to make a hibiscus (Jamaica) popsicle that will be sure to bring back refreshing memories.
First, head over to your local Cardenas Markets. Then the shopping begins…
To make this a quick tip, we can just buy the ready-made hibiscus water in our Cocina to speed up the process. If you prefer doing it yourself, you can go and buy dried hibiscus flowers from our produce department.
Next, you will need 1/3 cups worth of maple syrup and 1/3 cups of lime juice (optional). Once mixing into hibiscus water properly, pour mixture into popsicle molds of your choice and place in freezer until completely frozen.
Lastly, run the popsicle molds under warm water to help popsicles come out of the molds easier. Enjoy!
Learn how to marinate Carne Asada!
Depending on how many people you have over, here is a simple tip to follow, every 2 LBS of flank steak gets you 4 servings.
Next, place and mix all these ingredients (for 4 servings) in a deep bowl: 4 tablespoons of Worcestershire sauce, 2 tablespoons garlic, finely chopped, 2 tablespoons dried oregano, 1 tablespoon ground cumin, Juice of 1 lemon, 1 qt of beer, or the amount needed to cover the meat and Salt and pepper to taste.
Place the meat in a zippered bag and the liquid should cover the meat completely. Let it rest and marinate 6 to 8 hours minimum, or preferably overnight in the refrigerator so that the meat has time to soften.
Remove the meat from the refrigerator one hour before starting to grill so that the meat has time to reach room temperature.
Remove the flank steak from the marinade and place on the grill.
Serve, when ready and enjoy!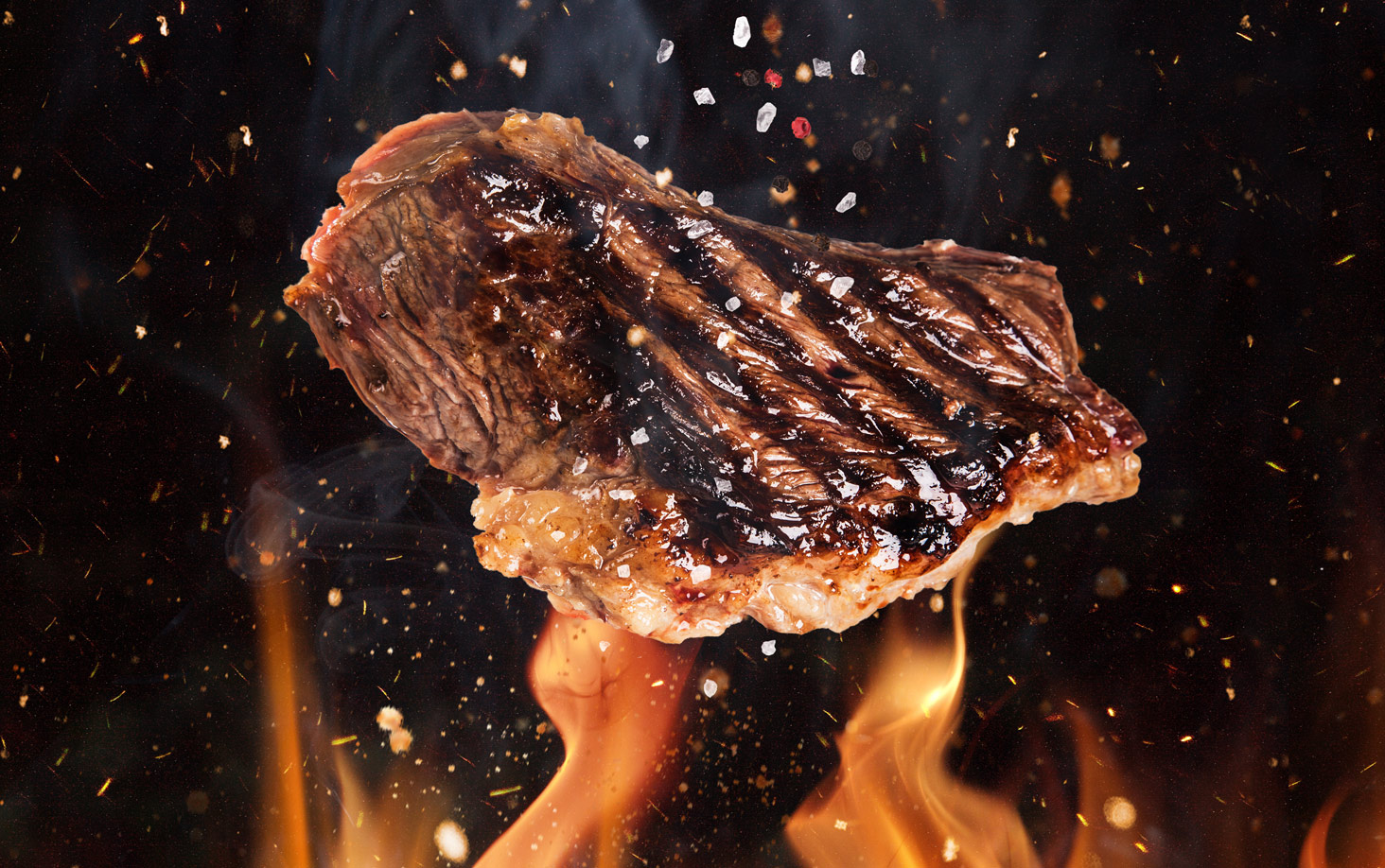 Chicken Sopes
Salmon and Veggies
Pupusas