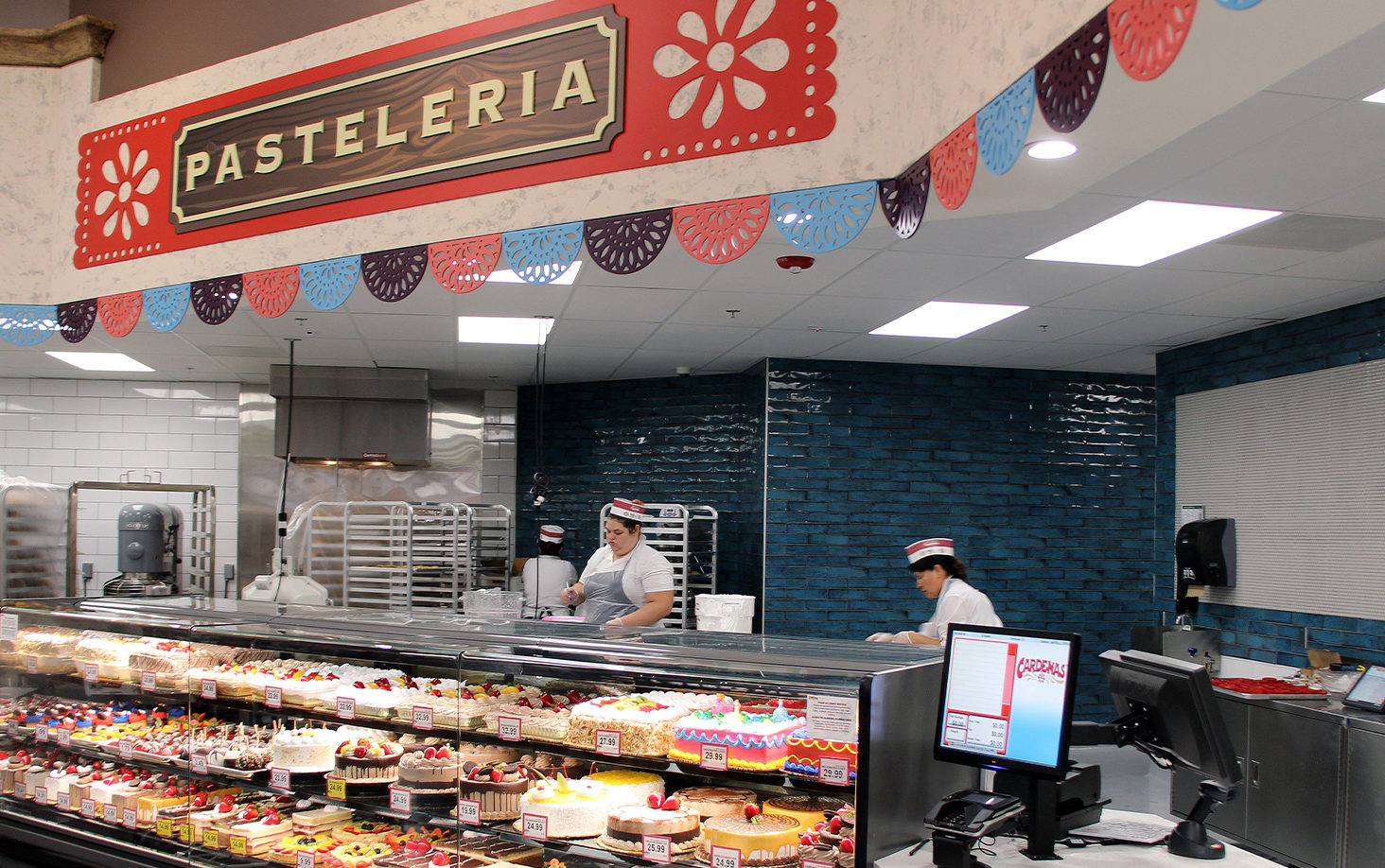 Our pastry department offers freshly made specialty cakes, fine pastries, and many more dessert options. As you approach the pastry department you will be amazed at our wide selection of delicious cakes, the colorful variety of cake décor and the endless options of authentic Mexican desserts. The popular flan (caramel custard dessert with a layer of clear caramel sauce), three milks cake (pastel de tres leches), thousand layers cake (pastel de mil hojas), chocolate, vanilla, and red velvet cakes available in half and full sheets. The famous Cheesecake Factory cheesecakes, large variety of flavored gelatins, chocoflan (chocolate cake bottom layer topped with flan), and seasonal pies.
Our pastry department has a team of professional and friendly team members that are ready to serve you and customize any cake order for all occasions. We offer a wide variety of cake flavors and designs for any occasion whether it be an anniversary, wedding, birthday party, traditional fifteenth birthday party (Quinceañeras), baptism, baby shower, graduation etc. The Cardenas Markets pastry department is honored to be part of your celebration by providing delicious, beautiful cakes all year around.
When you are in the mood for a traditional Mexican dessert or in need of a specialty cake for any occasion, take a visit to our pastry department and experience the delicious flavors of sweetness.